HR UH Gold Eagle's Gigawatt Girl CCA
Call name: "Kelly"
Owner: William Terpstra
Whelped: Aug. 28th, 2013
Sire: Gold Eagle Murphy on the Mark CD BN RE JH WCX CCA
Dam: Gold Eagle's Force of Nature BN RA OA AXJ NAP NJP WC CCA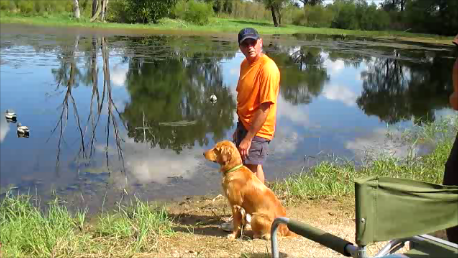 Bill and Kelly as Junior Hunt test dog at 13 months
In her first year, Kelly became the second youngest dog to earn the SHR in WISILL club history at 10 months old. At 13 months, Kelly ran in her first Seasoned test.
Jan 2017 Kelly and Bill receive the UKC Upland Hunter title.
Nov 5th 2016 Kelly qualified for the CCA (Canine Conformation Assessment) in Custer WI hosted by NFGRC.