Welcome to Gold Eagle Retrievers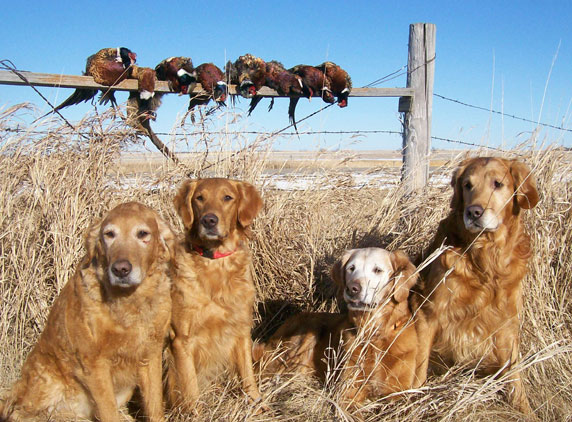 Suzy, Shelby, Maggy, and Murphy on South Dakota
public land pheasant hunt.
Producing generations of high quality performance AKC/UKC Golden Retrievers,
Gold Eagle Retrievers has been breeding for over 12 years with the personality, and natural abilities that is expected in a Golden Retriever,
(a versatile breed, primarily a gun dog). Taking care only to reproduce after health clearances and talents are proven.
Puppies are given extra special attention to provide healthy well adjusted members to a new family.
2013 Titles & Certificates
2012 Titles & Certificates
AKC National Rally Invitational
Gold Eagle Murphy on the Mark CD BN RA JH WC CCA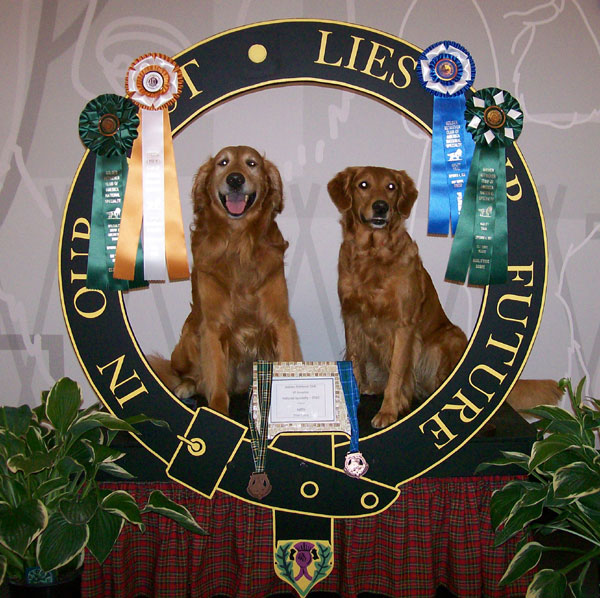 Murphy and Shelby had a great time at the 2012 GRCA Nationals!
Kennel location
S730 Lincoln-Spencer Rd
Marshfield Wi 54449